Evolving increases the max level by 15 per evolve. The max level for SR and SSR weapons are 115 and UR is 130.
I. Prerequisite
The Evolve Fusion lets you combine your equipements with the same name, rarity, and attribute or with a Weapon Evolve Material. The fusion also requires poro (UR : 50000, SSR : 40000, SR : 30000).
Weapon Evolve Material are farm-able from the Attribute Trial.
II. Process
By tapping on the fusion menu in the [Equip. Upgrade] tab, then the Upgrade/Skill/Evolve Fusion tab,and the Evolve tab, it will show you a list of all items that is possible to evolve.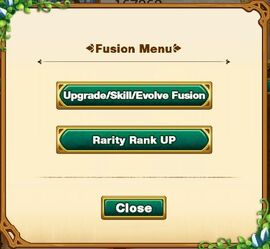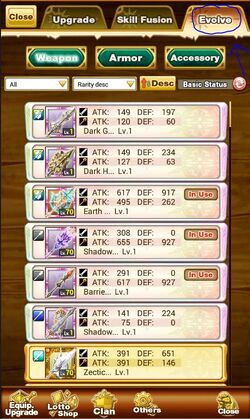 Simply scroll down to the item that you want upgrade and select it. Once in the upgrade screen, tap the evolve items/materials you want to use to upgrade your item. You can only upgrade using 1 material or weapon at a time.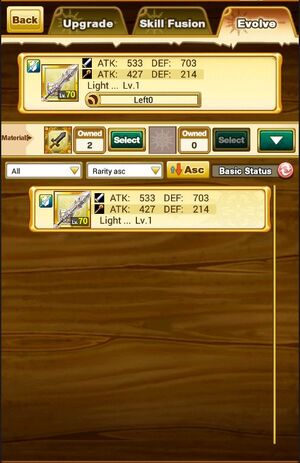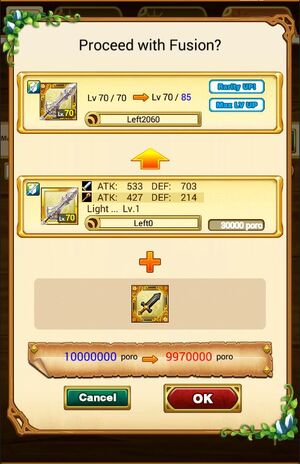 Community content is available under
CC-BY-SA
unless otherwise noted.